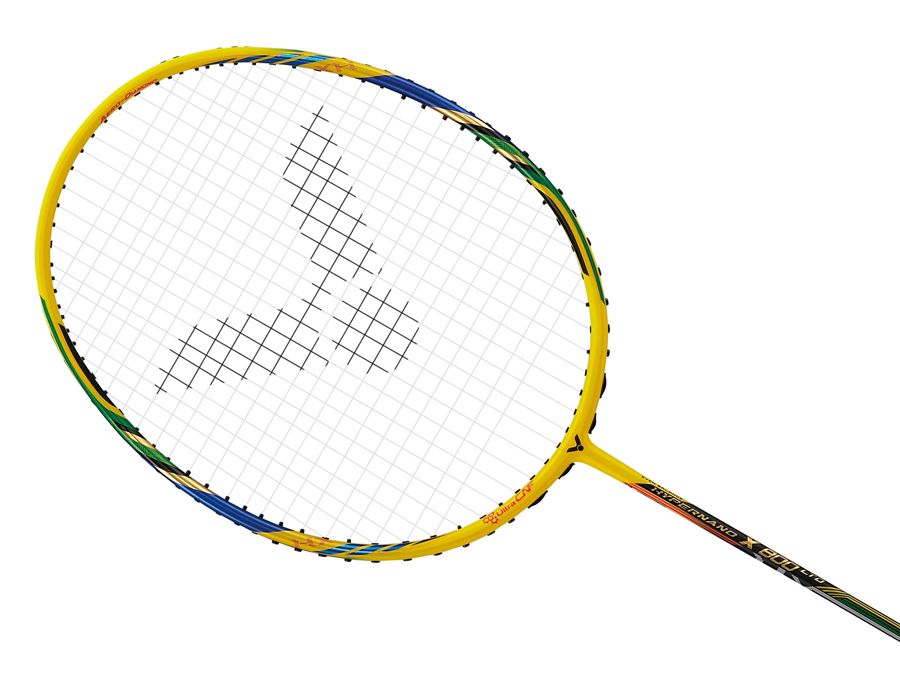 HX-800LTD-C
HYPERNANO X 800LTD CONTROL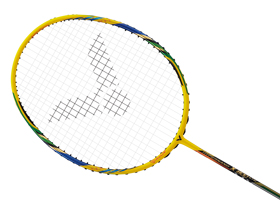 HX-800LTD-C engineered with AERO-DIAMOND and Ultra Carbon Nano Fiber . The frame shape provides great accuracy and stability. The reallocation of weight balance further improves the anti-torque performance of the shaft, making every swing and counter-attacking easier and faster. HX-800LTD-C can efficiently improve overall speed with stable attacks.
HX-800 LTD-C Dilengkapi dengan teknologi AERO-DIAMOND dan Ultra Carbon Nano Fiber . bentuk frame raket memberikan efek akurasi dan stabilitas yang besar.realokasi atas berat keseimbangan , lebih meningkatkan performa anti-torsi pada bagian shaft raket , sehingga membuat setiap ayunan bahkan ketika melakukan serangan balik menjadi lebih mudah dan cepat.HX-800 LTD-C secara efisien meningkatkan kecepatan secara keseluruhan dengan serangan yang stabil.
Share to

Konstruksi lubang grommet untuk dilewati oleh hanya satu senar mengurangi gesekan antar senar yang secara otomatis mengurangi lbs yang hilang saat ditarik serta memperpanjang usia senar.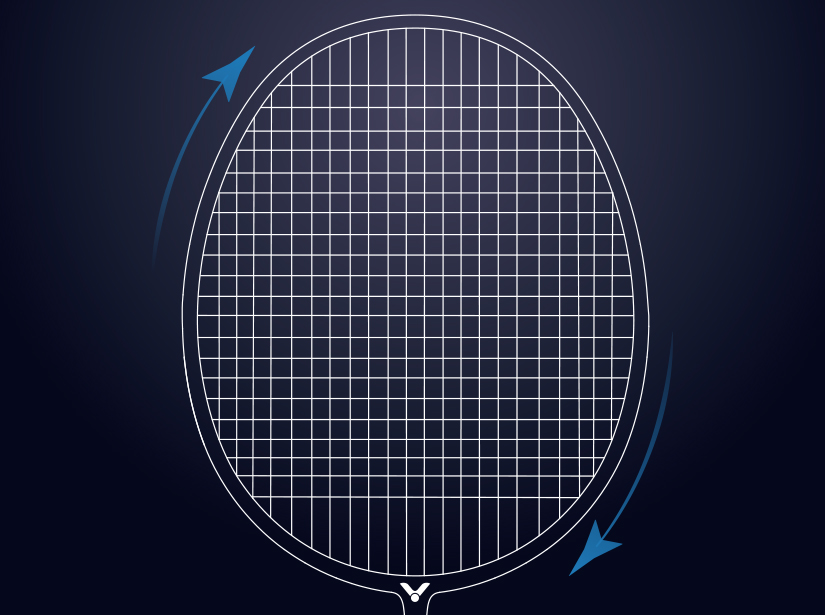 serat karbon PYROFIL dan paduanya , merupakan bahan kinerja tinggi dari Jepang . karakteristik rantai yang kuat super ringan menawarkan raket yang sangat baik terhadap redaman getaran atas dampak dari pukulan pada raket . dan meningkatkan penanganan dalam setiap permainan .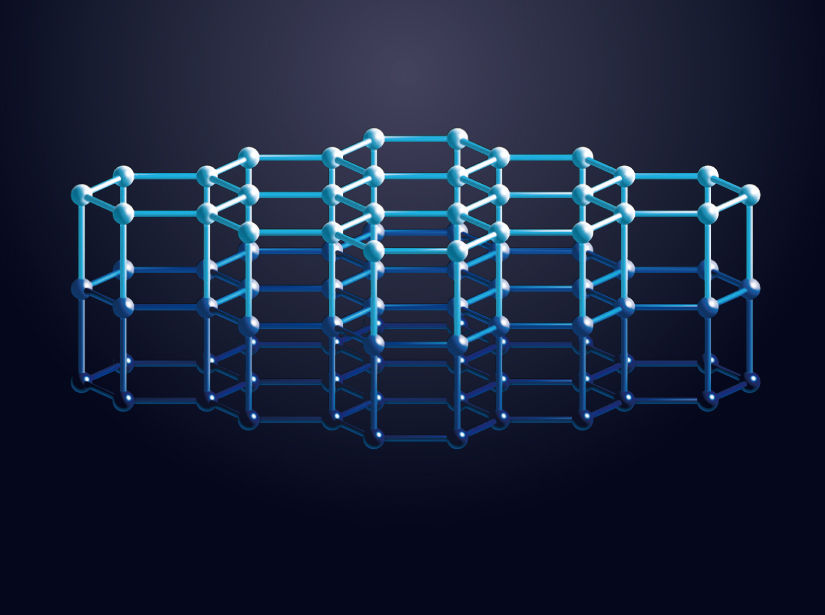 Penggabungkan pengendalian dari struktur "Diamond-shape" dengan stabilitas dan kehalusan atas struktur "Sword-Shape", frame AERO-DIAMOND meminimalkan hambatan aliran udara dan meningkatkan stabilitas atas genggaman terhadap raket selama pertandingan.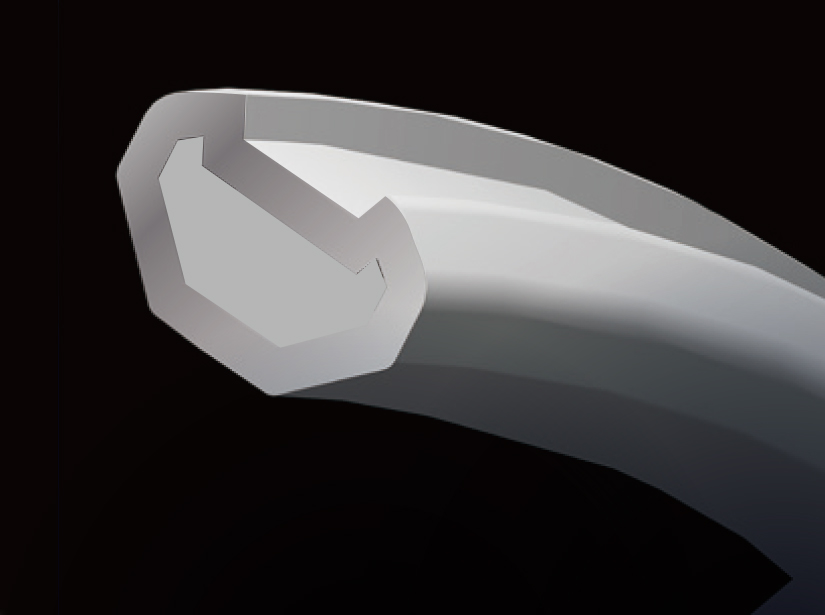 Terinspirasi oleh helikopter militer, struktur berlapis-lapis yang terbuat dari serat karbon dan komposit, meminimalkan ukuran material, memperkuat feel pada handling dan performa pada saat kritis.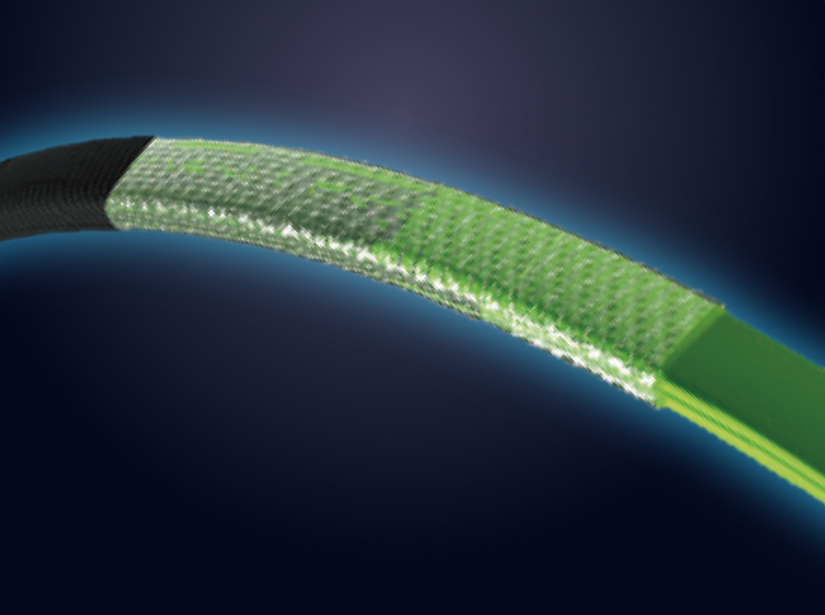 Materi Shaft
Ultra High Modulus Graphite + PYROFIL by Mitsubishi + 6.8 SHAFT
Materi Frame
Ultra High Modulus Graphite + Ultra Carbon Nano Fiber + HARD CORED TECHNOLOGY
Lainnya
Racket Response Indicator: